1. Craft Fiction
1.1 Aphorisms (on a Brother KH-830)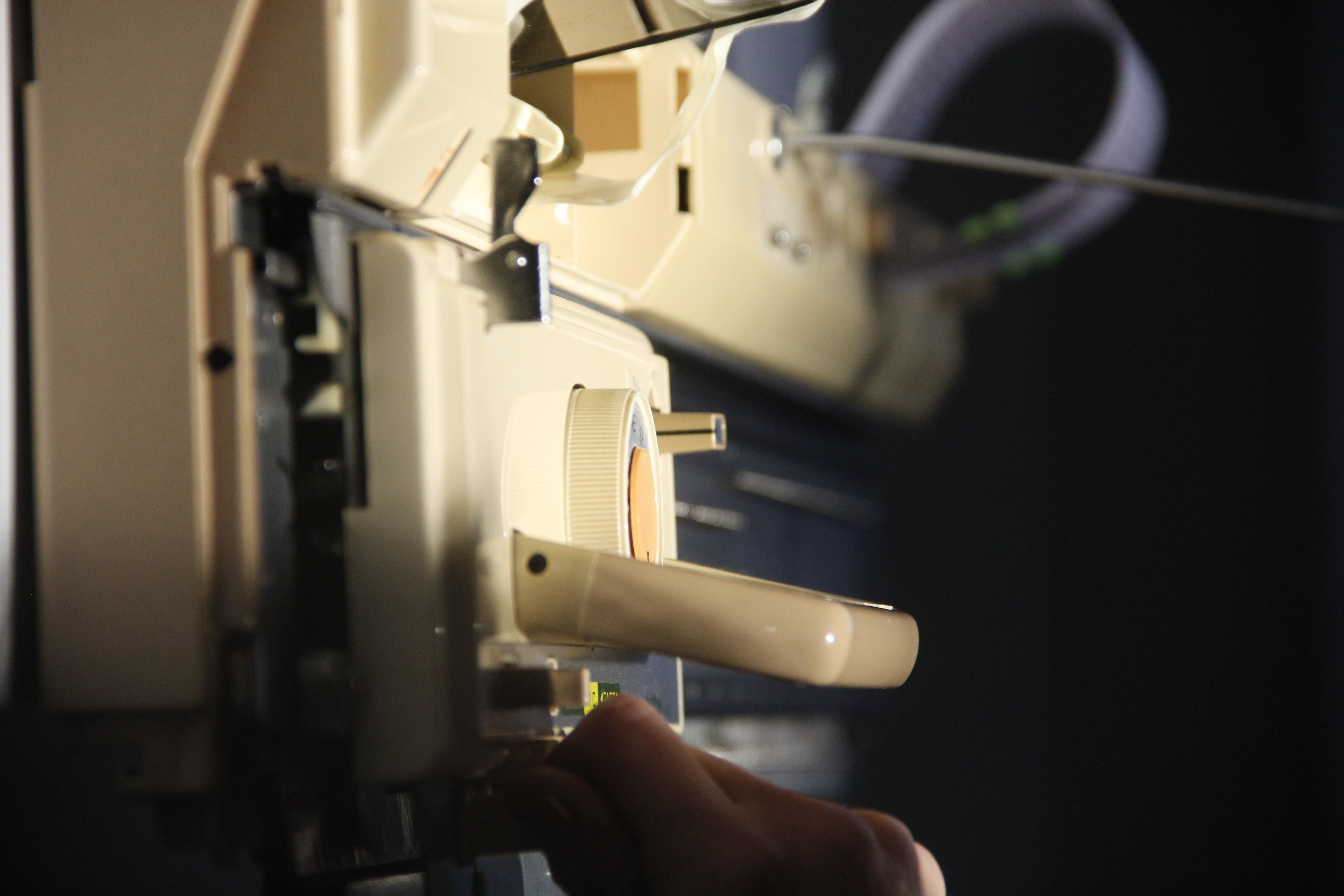 Chat / 2020
Manipulation of a Brother KH-830
Photos Laura Johanna König
The Brother KH-830 domestic knitting machine is leaving notes on paper, instead of creating a fabric.
Its non-human body is asking for a kind of empathy that is demanding but a much-needed skill in times of new forms of intelligences and rising Digitality. By manipulating or extending the functioning of the machines, I create situations in which the machine might get a more-human persona, or the viewing audience a more-machine understanding.


Photo
Laura Johanna König
---
1.2 Yoko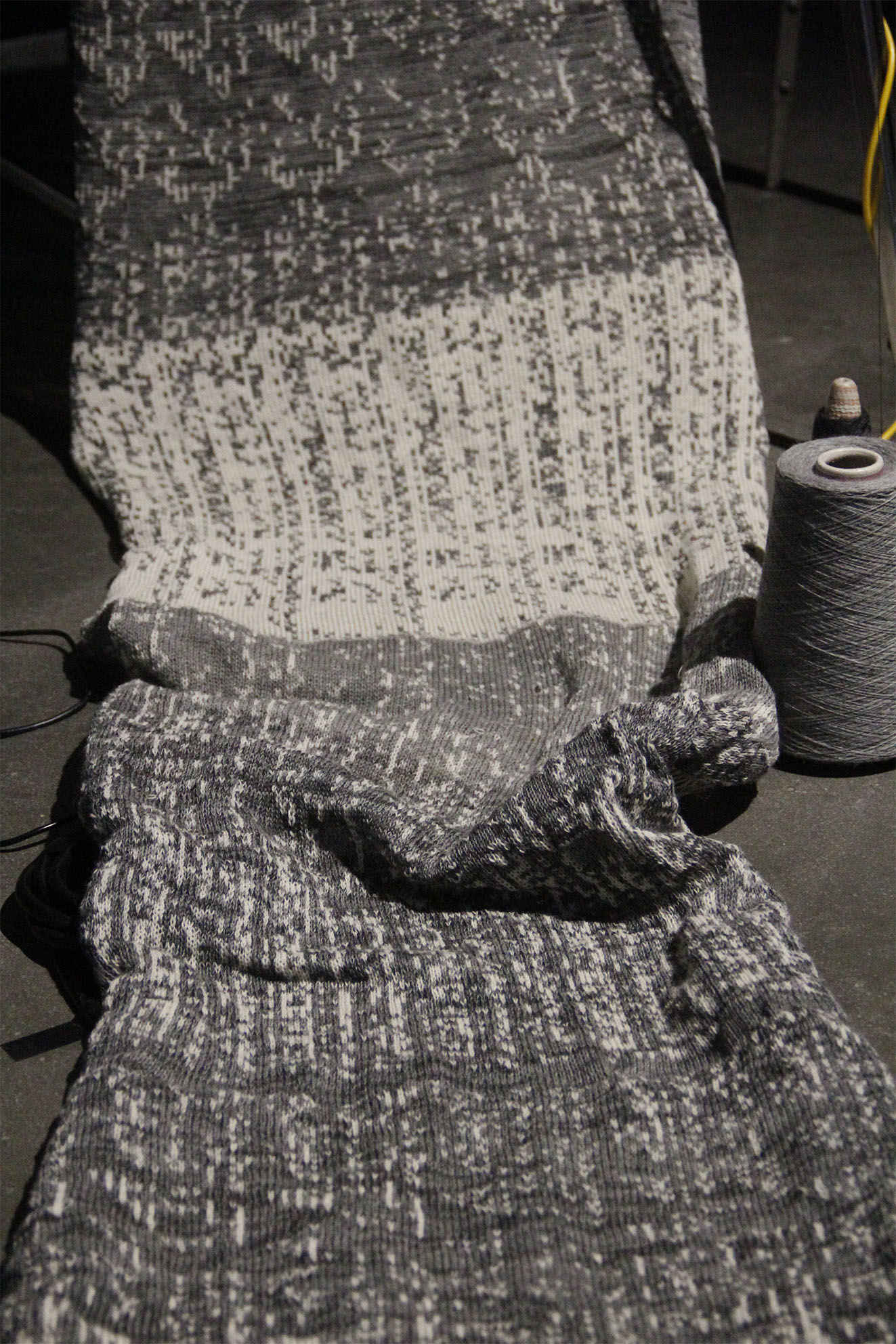 Photo

Laura Johanna König


YOKO / 2021
Where Konstfack Spring Exhibition

'Yoko' is a descendant of a generation of machines that were manipulated in order to be recognized apart from their capability to produce; an interface for the mechanical knitting machine whose character can be best described by calling her a 'digital punch-card'. Instead of a row with 24 fields that can be either hole or not-hole, the attachment has 24 motors that move up and down, in order to mimic the hole/not-hole language of the machine's mechanics. By having parts of technology working as a translator, one can run the machine on basically any kind of real-time information or data. The machine gains a new 'sense' or 'brain' that allows her emancipation in the generation of her knitted patterns and structures.